I have made this hammer.
It weighs 3.3 Lbs  and has a forge welded face and a mild steel body. The Haft is made of English Ash (felled by my grand father 60 or so years ago). the timber used here was split, not sawn to ensure the grain flows the entire length of the haft. 
It is very lively on the face of the anvil dancing and jumping around with little effort.
This style of hammer is usually referred to as a "cutlers" hammer, but that's not totally accurate. they are better understood as a saw-doctors hammers and were designed originally for fine tuning circular saws with small, controlled strokes. they have been rediscovered and somewhat re-invented these days as "bladesmiths hammers".  This is because  the angle the head (sometimes just the face) and the haft makes the forging of bevels very ergonomic and also they are somewhat similar to the hammer style preferred by Japanese smiths which has undoubtedly helped.
In reality, they take some getting used to, but with practice you can produce very cleanly forged surfaces.
I feel I should state that they are not magic hammers! it is the smith that makes the work, not the tool.
but the they are beautiful, at least to my eyes.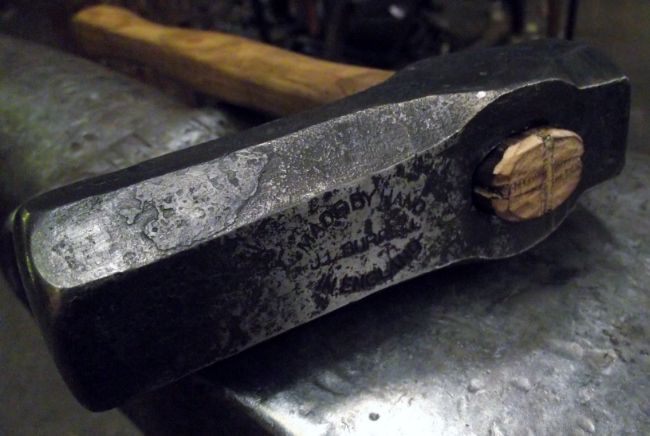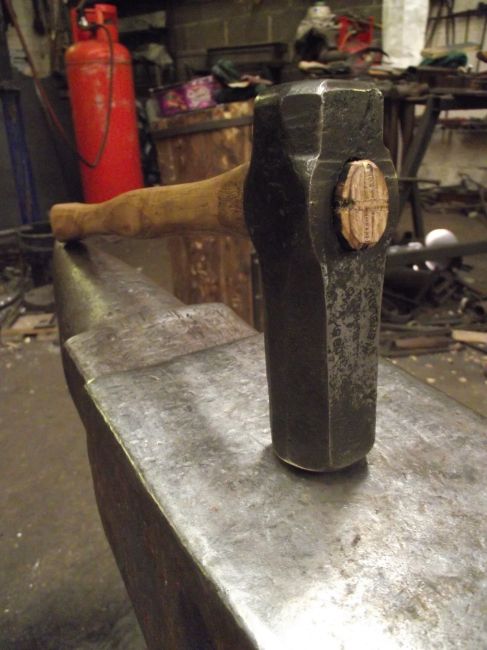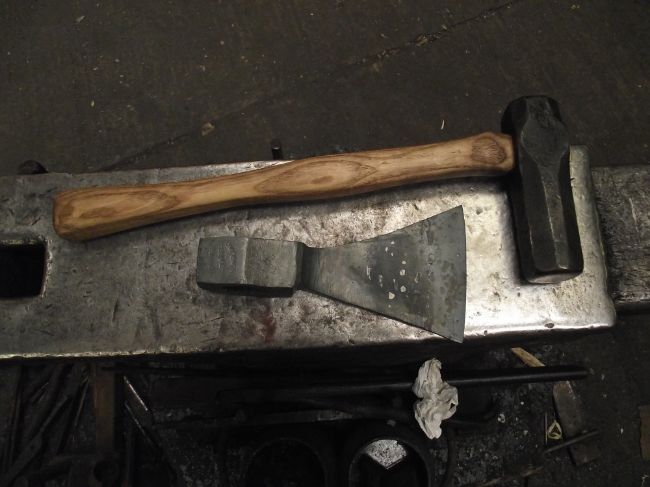 The axe will be finished tomorrow and shown here- its just the best profile image I have of the hammer! honest...!
I would love to make more of these hammers.
If you would like me to make you one with forge welded faces then get I touch with me either here or though my FB page.
they will cost around £70.00 - £90.00 depending on weight and style.  

 
https://www.facebook...rtistMetalsmith
Thank you!